How to Choose the Right Lawyer or Attorney
There are many attorneys and lawyers available when facing a legal need. But how do you know you're choosing the right one? Not only do you need to consider the legal matter at hand, but also the factors behind choosing the ideal legal professional.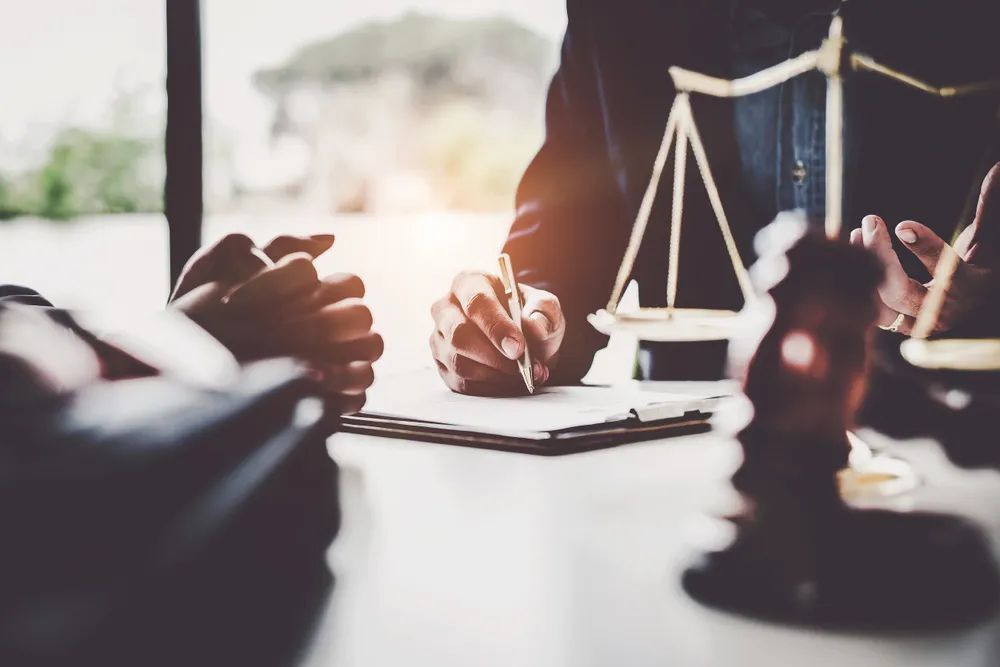 We've compiled a list of the top 4 questions to ask yourself before selecting the right representation.
Budget
Depending on the situation, cost may be a factor. Legal costs vary greatly depending on firm size, the length of time you require services, and more. By understanding how an attorney charges for time—either by-the-hour or a client retainer—is one part toward narrowing down the right fit.
First, inquire about fees and how they are handled. If the lawyer is familiar with certain filings, such as divorce or estate documentation, they may offer a flat fee. However, for more complicated cases, some charge per hour or offer contingency fees.
Let's say you are faced with a personal injury case, but financially speaking you are unable to provide payment. Contingency agreements would fit well into your financial budget range. Contingency fees are only paid upon a favorable case resolution and awardance of damages. If the case was lost, the client pays nothing.
Bertling Law Group represents the majority of their clients on a contingency fee basis. This means you pay us nothing unless we successfully resolve your case and obtain monetary compensation for you. As a client, you have nothing to lose if we take your case on a contingency fee basis, and Bertling Law Group bears all of the financial risk.
Firm Size
If you own a major corporation, a large firm could fit your needs due to complex issues. If you are simply requiring general legal advice, a smaller firm might be the right choice. But before you choose here are a few other things to consider:
Client attentiveness: Most small firms tend to allow for more hands-on client care. This dedicated attention to your legal needs is critical toward building a strong rapport. Large firms may or may not have the immediate time to build a close relationship due to their expanded client list.

Global versus local presence: Does your legal need span globally? What if you only require a local civil court representative? These are huge factors in determining the right size firm.

Knowledge and expertise: You may benefit from smaller firms due to turnaround times and personal attention, but also because they typically specialize in specific types of cases. Large and even mid-sized firms have a breadth of knowledge from diverse staff. This expertise offers a wide range of case experience.
Reputation through Referrals
Finding the right attorney goes beyond the services offered. It's also about the successes and outcomes from their past cases. First, start with asking your network. The best referrals come from friends, family, and colleagues. Ask them to share their legal issues, who they used, and what their experience was like. Chances are you will gain great insight toward a potential attorney's personality and how they handle deliverables. To take it a step further, inquire about past client referrals similar to that of your legal matter.
Building Rapport
Personal legal matters are important and as a client, you should feel as though you are in good hands. Building trust and rapport is just as important, if not more than, the aforementioned items. Because at the end of the day, you should have a positive partnership with your attorney.
How do you build rapport? It starts with the first phone call. When you scheduled the meeting how were you treated on the phone? When you met with the lawyer, were you rushed or made to feel like their only client? Were they too optimistic on the case's outcome, or perhaps nonchalant about the importance of your matter? Listen to your gut. It will provide excellent insight when choosing the right person.
While this is not an exhaustive list, it is a great place to start before scheduling a meeting.
Are you ready to tell your story?
Peter Bertling and Bertling Law Group's goal is to provide a high level of uncompromising, compassionate representation to people going through the worst experiences of their life.
If you're ready to make the first steps towards moving forward, please contact us. We want to hear your story. Your first consultation with us is free and our firm takes all personal injury cases on a contingency basis, meaning you owe nothing unless we collect compensation on your case. Working together, we can find answers to what went wrong, get you maximum compensation for your injuries, and prevent future harm from happening to others. Call Peter Bertling and Bertling Law Group today at 844-295-7558 or send us an email.