Our Cases Make the News
Stay Up to Date on Some of Our Current Cases as We Fight to Get Answers and Maximum Compensation for Our Clients and to Prevent Future Harm From Happening to Others.
Sgt. Brieux Dash, Veteran
SF95 Claim Filed on Behalf of the Estate of Sgt. Brieux Alexander Dash
Sgt. Brieux Alexander Dash died by suicide after being involuntarily committed to the mental health unit at the West Palm Beach VA Medical Center 2 because he had tried to kill himself and needed protection from harm. He was 33 years old. On March 14, 2019, Brieux was isolated behind a closed door, and hidden from observation by any mental health staff, when he died by suicide in room 235-1. His body was found by another patient.
Gary Steven Pressley, Veteran
SF95 Claim Filed on Behalf of Rhonda Machelle Wilson, Individually, and as Administrator for the Estate of Gary Steven Pressley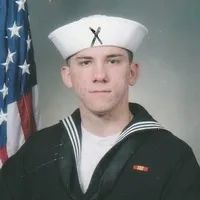 On April 5, 2019, Gary Steven Pressley killed himself in the parking lot at the Carl Vinson VA Medical Center in Dublin, Georgia.1 He fired a bullet through his chest in order to escape the excruciating pain and suffering he was experiencing because his VA primary care physician, Ebelechukwu Nwagbata, M.D. negligently, and without justification, abruptly discontinued his opioid prescription. Gary was only 28 years old.