Home
>
Jemma Parker Saunders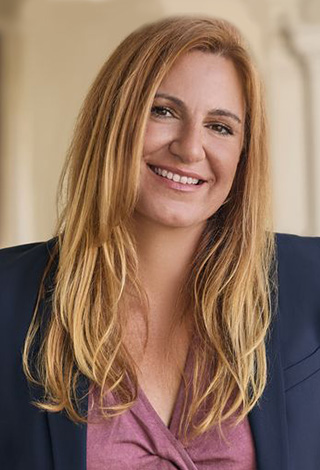 Jemma Parker Saunders
Attorney
Skilled Attorney Handling Business Disputes and Other Employment Law in Santa Barbara
Jemma Parker Saunders is an associate at Bertling Law Group who focuses her practice on employment law. Jemma covers all areas of employment law with a particular focus on pre-litigation consulting.
Prior to joining Bertling Law Group, Jemma was a board member of the California Society of Healthcare Risk Management, where she organized conferences and created educational materials for health risk management. She continues to concentrate on risk assessment and risk mitigation in the legal sphere to help clients avoid problems and maintain productive employee relationships. Avoiding litigation is often best for the company and the most effective use of a company's money and time. Therefore, legal compliance is her top priority.
Jemma's clients include startup tech companies, surgical groups, doctors' offices, gyms, studios and science entities. Recognizing that all businesses have unique needs and goals, Jemma tailors her services to match.
Science background to assist biology focused corporations and organizations
Jemma graduated with a double major in history and biology. Because of her science background, Jemma is well versed in the concepts and language of the many Santa Barbara-area biology labs and companies. That the lawyer understands the science, not just the law, is crucial when interacting effectively with executives, scientists, technicians and researchers.
When she is not assisting California businesses, Jemma is often training or competing in triathlons in the region. She has competed in a number of local races and approaches the law with the same level of sportsmanship, hard work, determination and desire to win.
Consult with a strategic employment law attorney in Santa Barbara
Jemma Parker Saunders is an experienced lawyer who represents businesses in employment law. Obtain a thorough risk assessment, consult on legal compliance or learn more about your options to resolve a challenging employment dispute. Contact us to schedule an appointment today at Bertling Law Group at 844-295-7558.
Practice Areas
Employment law
Wrongful Death
Catastrophic & Serious Personal Injury
Elder Abuse: Financial & Physical
Education
J.D., Boston College Law School, 2003
B.A., history, magna cum laude, University
of California at Santa Barbara, 1999